Just Go Like Hell! - The Matrix Games version of West Front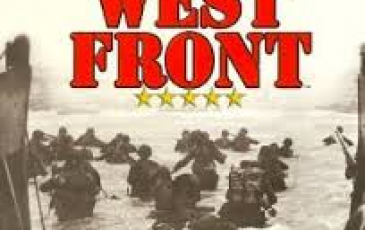 Just Go Like Hell!
By D. Bevard

2 - 2 - 27

| | |
| --- | --- |
| Rating: | 6.13 (21) |
| Games Played: | 31 |
| SM: | 2 |
| Turns: | 15 |
| Type: | Stock |
| First Side: | Allies |
| Second Side: | Axis |
Alfen, 10km SW of Paderborn, Germany: [Best played as Allied] Eager to complete the encirclement of the Ruhr Valley, General Bradley commanding the US 12th Army Group turned First Army north to link up with the Ninth Army at Paderborn. In order to beat the 2nd Armored Division to Paderborn, General Rose commanding 3rd Armored Division, ordered Combat Command R to "Just go like Hell" to cover the last 100km and seize the key junction, putting the Ruhr Valley in the bag. Early on March 30th the leading units of CCR approached Paderborn from the southwest and discovered that German defensive positions had sprung up overnight around Alfen. Manned by students from the SS panzer reconnaissance and tank training school the newly formed SS Ersatzbrigade Westfalen was equipped with a surprising number of Panthers and Tigers. Even though supported by some of the recently arrived M-26 Pershing tanks, the American tankers quickly discovered that the inexperienced students had learned their lessons well.