Operation Clear Field - World at War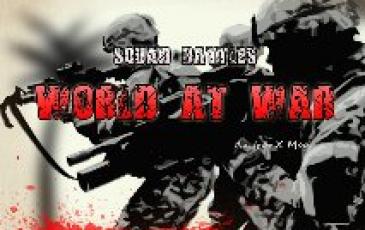 Operation Clear Field
By Andrew 'IronX' Glenn
3 - 0 - 0
| | |
| --- | --- |
| Rating: | 8.35 (2) |
| Games Played: | 3 |
| SM: | 4 |
| Turns: | 18 |
| Type: | Custom |
| First Side: | Force 1 |
| Second Side: | Force 2 |
Most challenging to play: South Ossetia/Russia [Allied] against Georgia [Japanese]. Conditions: Normal. Size: Medium.
Background: August 8, 2008. Tskhinvali, Georgia/South Ossetia.
On the morning of August 8, Georgia launched a ground attack (codenamed Operation Clear Field) against Tskhinvali, as well as operations on the left and right flanks of the city. The left flank operation was undertaken by the 4th Infantry Brigade coming from Vaziane, while the 3rd Infantry Brigade from Kutaisi took to the right flank. The aim of the flank operations was to occupy important heights around Tskhinvali and then, moving further northwards, to take control of the strategically important Didi Gupta bridge and the roads, including the Ossetian-controlled Dzara by-pass road, leading from the Roki tunnel to Tskhinvali. This was done in order to block Russian reinforcements from arriving through the tunnel to Tskhinvali.
After the heights surrounding Tskhinvali were occupied, special forces of Georgian Ministry of Internal Affairs (MIA) equipped with Otokar Cobra armoured vehicles, moved into the city. Their assault was supported by artillery, tanks and Su-25 ground attack planes. According to Georgian officials, 1,500 Georgian ground troops reached the centre of Tskhinvali, but were pushed back three hours later by Russian artillery and air attacks.