003.The Battle of Olkieniki (Historical) - WDS The Great Northern War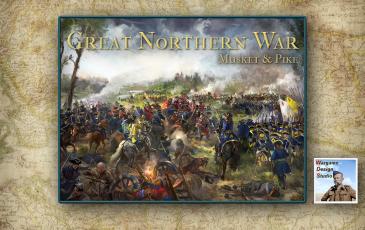 003.The Battle of Olkieniki (Historical)
By R. Hall

1 - 0 - 0

| | |
| --- | --- |
| Rating: | 8.8 (1) |
| Games Played: | 1 |
| SM: | 1 |
| Turns: | 16 |
| Type: | Stock |
| First Side: | Northern Alliance (GNW) |
| Second Side: | Kingdom of Sweden (GNW) |
Date: November 18, 1700 - Size: Medium - Location: Olkieniki, Lithuania

Scenario Briefing: The Battle of Olkieniki (Historical)

The pro-Swedish Saphia family had risen to prominence among the great families of the Polish-Lithuanian Commonwealth and monopolized most of the top government offices in the Grand Duchy of Lithuania. Over time, this led to growing resentment and opposition to the Saphias grew.

This volatile situation was exploited by Augustus II the Strong. Augustus who intended to transform the weak position of the Polish-Lithuanian king into an absolute monarch. He saw the potential conflict in Lithuania to strengthen royal power, as well as weaken the powerful families in the region.

Augustus allowed the Lithuanian Grand Hetman, Jan Kazimierz Saphia the Younger to recruit more troops, while calling upon other nobles to defend their old privileges to feed the friction between the two groups. An anti-Saphia coalition began to form from several noble families which led to the formation of a Lithuanian Rebel Army and conflict between the two sides.

The Lithuanian Crown Army of the Saphias dominated the initial engagements. In October, the Lithuanian Rebel Army gathered in a camp near the town of Olkineiki. Learning of this, the Lithuanian Crown Army left Vilnius, arriving near Olkieniki in the middle of November. The two armies formed into battle lines. Last-minute attempts to negotiate an armistice failed and battle was commenced. The Crown forces had taken up a strong defensive position which were assaulted by the Rebels. A flanking move by Rebels under Oginksi - who had arrived after the battle started - saw the Crown forces collapse. Note: The battle occurred in November 1700 near Olkieniki (now Valkininkai) the exact date and location of the battle are not known.

Recommended Rules: [Default]

Note: Northern Alliance - Human, Sweden - AI or Head-to-Head.
Player Voting Stats
Member
Balance
Enjoyment
jim pfleck
Well Balanced
6