Ode to Panzer Leader IV - 10 Scenarios - The Matrix Games version of West Front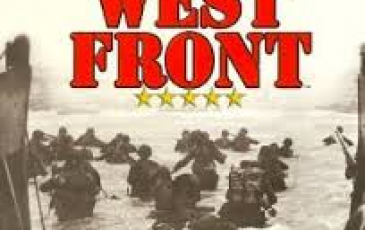 Ode to Panzer Leader IV - 10 Scenarios
By Alan R. Arvold

1 - 0 - 0

| | |
| --- | --- |
| Rating: | 1.9 (2) |
| Games Played: | 1 |
| SM: | 2 |
| Turns: | 12 |
| Type: | Custom |
| First Side: | Axis |
| Second Side: | Allies |
| Downloads: | 300 |
DESIGN NOTES FOR SCENARIOS IN ODE TO PANZER LEADER IV

By Alan R. Arvold

This continues the further conversion of scenarios of Panzer Leader to West Front. The scenarios presented here are from the articles "Para-Leader" by Oscar Oates, in the General magazine Volume 20, #2 and from "Dieppe: Canadians Under Fire" by Mark L. Shannon, in the General magazine Volume 21, #3. Nine of the scenarios presented here feature paratroop operations and the other features the great raid at Dieppe. Most of these scenarios have a counterpart among the regular scenarios for West Front, either as part of the game or as a down load from one of the scenario repositories on the Internet. Still these conversions of the Panzer Leader scenarios can make for some interesting games, even if they are not totally accurate, and it should be remembered that they are usually nothing more than caricatures of the real battles being depicted.

As usual, these scenarios are being converted to the same standards as the previous scenarios in this series. For the original design notes refer to those that came with the original "Ode to Panzer Leader". One important note here; in the paratroop scenarios I deliberately set the scatter distance for paratroops and gliders to one hex, for purposes of uniformity among the scenarios. Variables such as changing the environmental conditions, morale, or changing the orders of battle for one or both sides, I leave to the discretion of the individual players.

One will note that most of these scenarios range from a low to mid counter number count. Most of these are big boards so there is a lot of maneuvering room and the
scenarios will be fast and furious.