For France! For Honor! - The Matrix Games version of West Front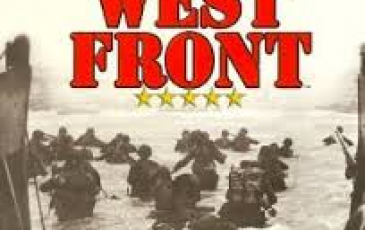 For France! For Honor!
By D. Bevard

2 - 0 - 8

| | |
| --- | --- |
| Rating: | 5.91 (9) |
| Games Played: | 10 |
| SM: | 2 |
| Turns: | 16 |
| Type: | Stock |
| First Side: | Allies |
| Second Side: | Axis |
Trappes, 28km WSW of Paris, France: [Best played as Allied] Though the liberation of Paris was not an immediate military goal for the Allies, to Frenchmen it meant the liberation of France. The honor of entering the city first was reserved for the French 2nd Armored Division, but only if there was no delay. On 24 August Tactical Group Dio was directed to conduct a diversionary attack against the defensive works at Trappes, west of the historical town of Versailles, while the rest of the French division under General Leclerc concentrated at Arpajon to the south. But Colonel Dio's honor required more than a token demonstration, as he was determined to punch through the German invaders of his country and open the route to Paris. Eager as always, the French tankers began their assault and were met with increasingly heavy fire from artillery, tanks and anti-tank guns supporting numerous strongpoints held by elements of the 6th Parachute and 9th Panzer Divisions. As usual, the price for honor would be high.