Ode to Banzai Blitz Suribachi! - 13 Scenarios - The Matrix Games version of Rising Sun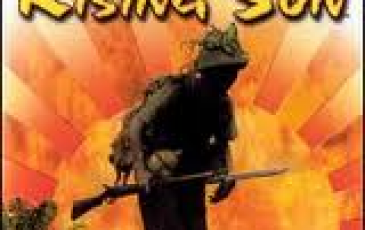 Ode to Banzai Blitz Suribachi! - 13 Scenarios
By Alan R. Arvold

0 - 0 - 0

| | |
| --- | --- |
| Rating: | 0 (0) |
| Games Played: | 0 |
| SM: | 2 |
| Turns: | 12 |
| Type: | Custom |
| First Side: | Allies |
| Second Side: | Japan |
| Downloads: | 423 |
DESIGN NOTES FOR BANZAI BLITZ: SURIBACHI

By Alan R. Arvold

Banzai Blitz: Suribachi was originally a variant article entitled "Suribachi: The Battle of Iwo Jima" for the game Panzerblitz, published in the Spartan Journal #3 back in 1972. The variant was about the battle of the island of Iwo Jima in World War II. The author was Norman Beveridge and it was part of a series of Panzerblitz articles by him for that magazine. It started off as just another scenario for the article "Banzai Blitz", but had gotten so large that Norman made it into an article in its own right. Both articles were submitted to the Spartan Journal and Banzai Blitz was supposed to be published first. But a change in editors altered the publication schedule and Suribachi was published first and then Banzai Blitz was four year later.

Now one may ask, why make another Iwo Jima scenario for Rising Sun? There are already three other scenarios for it in the game. Well one of them deals with the first day of the battle and the other two have to do with the battle for Mount Suribachi. None of them deal with the whole battle. Besides, the scale of the maps in those scenarios is smaller (about 100 -125 meters per hex) and not the proper size for a Panzerblitz scenario. Besides, Rising Sun has the fewest scenarios in the Campaign series and is always in need of more.