The 24th "Panzer Cavalry" - The Matrix Games version of East Front II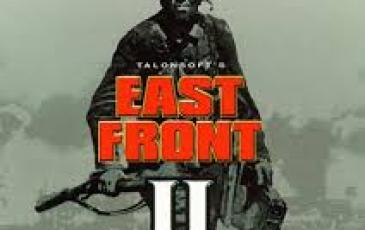 The 24th "Panzer Cavalry"
By D. Bevard

132 - 30 - 93

| | |
| --- | --- |
| Rating: | 8.37 (173) |
| Games Played: | 255 |
| SM: | 2 |
| Turns: | 14 |
| Type: | Stock |
| First Side: | Axis |
| Second Side: | Allies |
Blogodat, 60km W of Voronezh: [Best played against Human opponent] One objective for phase one of the German summer offensive of 1942 was the capture of Voronezh and the crossings on the Don River. The 24th Panzer Division, formerly the East Prussian 1st Cavalry Division, was assigned the task of spearheading the advance by Hoth's Fourth Panzer Army. With the dash of cavalry, its tanks raced across the Kshen River and through the Soviet 160th and 6th Rifle Divisions. In this fashion the 24th revived once more those classic armored thrusts of the first few weeks of the war, and demonstrated what a well-equipped, fresh and vigorously led panzer division could accomplish against the Russians. Near the village of Blogodat the 24th found elements of the 21st Motorized Rifle Brigade which were waiting for the 14th Tank Brigade to assemble as part of a planned Russian counteroffensive. In keeping with their heritage, the new "Panzer Cavalry" of the 24th Panzer Regiment dressed their lines and charged!