Retreat to the "Tiger Position" - The Matrix Games version of East Front II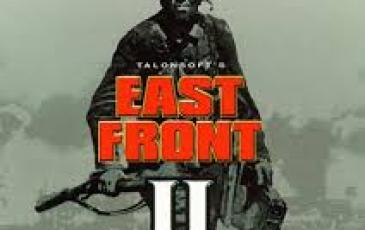 Retreat to the "Tiger Position"
By Cory Runyan

53 - 31 - 67

| | |
| --- | --- |
| Rating: | 8.4 (119) |
| Games Played: | 151 |
| SM: | 2 |
| Turns: | 12 |
| Type: | Stock |
| First Side: | Axis |
| Second Side: | Allies |
Orsha, 90km W of Smolensk: [Best played against Human opponent] As part of Operation Bagration, the Russian 11th Guards Army attacked westward along the Smolensk-Minsk highway which runs just north of Orsha. The German unit assigned to defend the highway, the 78th Assault (Sturm) Division, found itself hard pressed, and had to fall back time after time. Only loose contact could be maintained between the units, and on the second day of fighting that contact broke completely. At 1600 hours on 24 June the 215th Assault Regiment lost contact with the unit on its right flank, the 14th Assault Regiment, and a gap formed. The Russians soon moved into this gap and made the situation extremely perilous for the 78th Division. The plan was now to withdraw to a prepared defensive line toward the rear known as the "Tiger Position" - before Soviet armor moved in to exploit the gap. This scenario depicts the attempted withdrawal of the 215th Regiment to this "Tiger Position".