Prokhorovka 5: The Historical Battle - The Matrix Games version of East Front II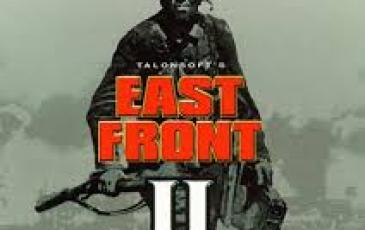 Prokhorovka 5: The Historical Battle
By Alan R. Arvold

0 - 3 - 0

| | |
| --- | --- |
| Rating: | 5.83 (3) |
| Games Played: | 3 |
| SM: | 10 |
| Turns: | 100 |
| Type: | Custom |
| First Side: | USSR |
| Second Side: | Germany |
| Downloads: | 573 |
PROKHOROVKA: THE HISTORICAL BATTLE

By Alan R. Arvold


This is the historical version of the battle of Prokhorovka, based on data provided by Christopher Lawrence's monumental work "Kursk: The Battle of Prokhorovka". This book is now considered to be the definitive source on the battle of Prokhorovka. This book has not only stripped away the last of old myths frequently published as facts about the battle, but also has put to rest those assumptions and more recent incorrect conclusions that have subconsiously influenced the interpetations of events and their sequence by various historians over the past fifty years. It has also provided the most definitive order of battles for both sides of the battle to date.

Note: This scenario is designed for history, not tournaments.

Two Design Notes documents by Alan included in the download!


Updated Oct 13, 2020: A revision of the area near Hill 252.2, especially the anti-tank ditch and minefields around it.
Updated 24 June 2018: Scenario Design Notes updated, to reflect the new Battles-within-Battle scenarios (Vassilievka, Hill 252, 235)
Updated Oct 8, 2017: An error with Motorcycle stacks fixed.
Updated Oct 21, 2017: Design Notes updated.
Updated Jan 06, 2018: OoB revisions for Soviets.
Updated Jan 20, 2018: OoB revisions for Soviets.