** Ostsack! - The Matrix Games version of East Front II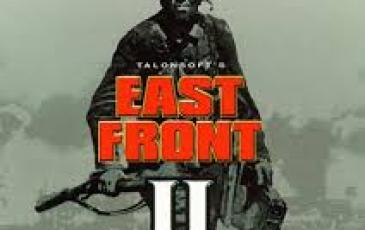 ** Ostsack!
By von Niemack

16 - 3 - 19

| | |
| --- | --- |
| Rating: | 7.7 (36) |
| Games Played: | 38 |
| SM: | 4 |
| Turns: | 18 |
| Type: | Custom |
| First Side: | Allies |
| Second Side: | Axis |
| Downloads: | 749 |
[This scenario is intended to be played with the Blitzkrieg EFII expansion pack installed] Location : 12-15 km southwest of Narva, in the "Ostsack". Ever since III SS Panzer Korps made a determined stand at Narva, Army group North had been anxiously looking forward to future events! Although the brave SS Panzergrenadiere still held the ruined city of Narva, the situation in the south and southwest didn't look very promising! A salient had formed and from the southern end of it the Soviet 8th Army was poised at striking north and trapping the entire III SS Panzer Korps. Eight army's bridgehead across the Narva river had been called "Ostsack" (East) and "Westsack" (West). Several attempts to destroy the bridgeheads had failed in the past and the Soviets were now preparing one of their own! An essential part of operation Bagration (which would start 12 days later) called for diversionary attacks in the north and south. The northern attack would be performed by the second Baltic front which would launch a series of localised assaults on weak spots of the line. In the area that the "Ostsack" forces chose, a battlegroup of 20. SS Grenadier Division was blissfully unaware of what was heading their way. Once the attack started and masses of infantry and tanks appeared from the marches, cries for help rang out! If they didn't hold the enemy here, he would strike north and trap III SS Panzer Korps!
Player Voting Stats
Member
Balance
Enjoyment
Unknown
Slightly Pro Axis
7
RADO
Totally Pro Axis
1
Red Wave
Well Balanced
8
Raven
Well Balanced
8
Reddog
Slightly Pro Axis
7