Ode to Panzerblitz V - Eight Scenarios - The Matrix Games version of East Front II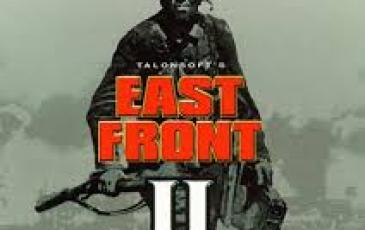 Ode to Panzerblitz V - Eight Scenarios
By Alan R. Arvold

0 - 0 - 0

| | |
| --- | --- |
| Rating: | 0 (0) |
| Games Played: | 0 |
| SM: | 2 |
| Turns: | 12 |
| Type: | Custom |
| First Side: | Axis |
| Second Side: | USSR |
| Downloads: | 275 |
DESIGN NOTES FOR SCENARIOS IN ODE TO PANZERBLITZ V - NEW EXPRESSIONS FOR A FAMILIAR FACE

By Alan R. Arvold


Given the success of the Ode to Panzerblitz series, the time has come to finish out the set and so here is the final installment. These scenarios are conversions of the six situations published in the article "New Expressions for a Familiar Face" by myself in the General Vol.28, #3 and also a couple of situations published way back in the early 1970s in the same magazine. Again, these scenarios enjoyed great popularity among Panzerblitz players and it seems only natural to bring them to East Front II. There is no overall theme to these scenarios, but they are presented in chronological order.

As noted in previous design notes, these scenarios are converted to the same standards as those in the previous installments of this series. Again, refer to the original design notes in "Ode to Panzerblitz" for the set up and construction of these scenarios. Variables such as environmental conditions, morale levels, and changes in the order of battles I leave to the discretion of the individual players.

The battles occur in various seasons of the year and the description of them is rather general, given the nature of the Panzerblitz board game. However, the unit designations are historical to each situation.