** Breakthrough to Orsha ! - The Matrix Games version of East Front II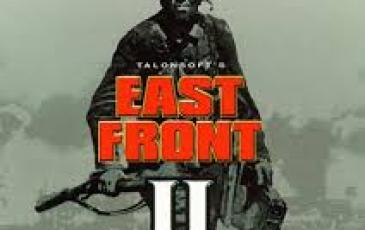 ** Breakthrough to Orsha !
By von Niemack

24 - 1 - 6

| | |
| --- | --- |
| Rating: | 6.43 (27) |
| Games Played: | 31 |
| SM: | 3 |
| Turns: | 18 |
| Type: | Custom |
| First Side: | Allies |
| Second Side: | Axis |
| Downloads: | 360 |
[This scenario is intended to be played with the Blitzkrieg EFII expansion pack installed] Location : Minsk-Smolensk highway, 35 km east of Orsha. The very effective deception plan for operation 'Bagration', was about to be tested! The opening barrage on the forward German lines has just lifted and the 16th Guards Rifle Division is about to commence it's assault, intent on opening up the highway for the tank corps' that are waiting behind it. The Soviet commanders know they are facing a formidable foe, entrenched in several defensive lines, which are supported by strongpoints. Therefore an assault group madeup of T34-mineclearers, T34 flamethrower tanks, assault guns and heavy tanks is leading the way. Further west, general Traut is now fully aware of a major attack along the highway! Although his troops have not been given the name 'Sturm-grenadiere' needlessly, he is far from certain they will stand their ground! His forward observation posts report enemy infantry swarming across the fields towards the lines. Behind them heavy Soviet tanks... a lone voice resounds true the radio set "Help! They are coming..... "