Into the Heart of the Reich - Red Victory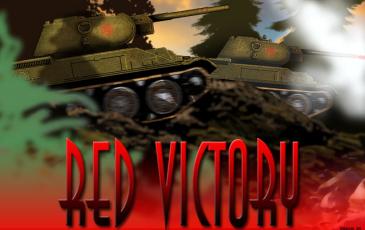 Into the Heart of the Reich
By Ozgur Budak

8 - 2 - 1

| | |
| --- | --- |
| Rating: | 6.63 (4) |
| Games Played: | 11 |
| SM: | 1 |
| Turns: | 16 |
| Type: | Custom |
| First Side: | Russia |
| Second Side: | Axis |
23 APRIL 1945, TELTOW CANAL, NEUKÖLN, SOUTHEASTERN SUBURBS OF BERLIN:
Note: Playable as Pbem or against German AI.
Historical Background: General Vassily Chuikov's 8th Guard Army was born in the ashes of Stalingrad as the 62nd Army. After the victory at Stalingrad, they participated nearly every important battle in the massive clash known as the East Front. The tides of war brought the guardsmen to Russia, Ukraine, Poland and Germany. 8th Guards Army was Zhukov's spearhead in the hard and costly battles of Küstrin and Seelow Heights. On 23 April 1945, after 4 years of hardship, the guardsmen were at the outskirts of Berlin, the capital of their nemesis. The 8th Guards Army, along with Katukov's 1st Guards Tank Army, entered the German capital from the southeast; advancing towards Neuköln and Kreuzberg. Zhukov ordered Chuikov the capture of the Tempelhof Airport, the largest airport the Nazi leaders could use to escape the Soviet grip. The campaign portrays an assault group's actions during the battle for the Tempelhof Airport.
Tactical Situation: The first considerable obstacle on 8th Guards Army's path was the Teltow Canal southeast of the NeuKöln district. Russians organized special assault groups for the operation. Relatively small, those assault groups included heavily armed crack soldiers that were experienced in street fighting. On the evening of 23 April; Leitenant Dmitri Nesterenko's assault group took their positions on the eastern shore of the Teltow Canal. Germans seemed to blow all bridges in this sector. However Nesterenko noticed that one of the destroyed bridges still provided movement over the debris. Under the low visibility created by the burning houses he ordered his man to grasp the opportunity and surprise the SS defenders at the other side of Canal. Carrying some rubber boats, the guardsmen leaped forward despite the heavy odds.