Objective Mercury - Red Star over Europe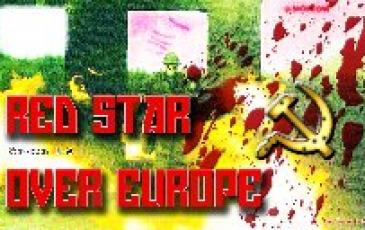 Objective Mercury
By Andrew 'IronX' Glenn

2 - 1 - 0

| | |
| --- | --- |
| Rating: | 7.93 (3) |
| Games Played: | 3 |
| SM: | 5 |
| Turns: | 24 |
| Type: | Custom |
| First Side: | East Germany |
| Second Side: | British |
Play As: Allied (or Communist)
Size: Huge
Conditions: Normal
Tactical Notes: None

Date/Time: 220530Z JUN 85
Location: Emden, North-West of Magdeburg, DDR
Description: Having turned the red tide back before it reached Munster, 1 British Corps began rolling back the East Germans well beyond its border with the West. Now fighting for their very survival, the East Germans began to consolidate their forces and remained determined not to retreat further. U2 reconnaissance along with COMINT intercepts have revealed that elements of the 1st Motorized Rifle Division have dug in North-west of Magdeburg. Equally determined to end the fight are the men of the 1st Battalion, Grenadier Guards. Proceeded by a scout unit, the Guards will launch an early morning assault on the East Germans. If successful, the route to Berlin will be wide open.