#43_0808_01: The SS Divisions are Back! - PzC 26 Rumyantsev '43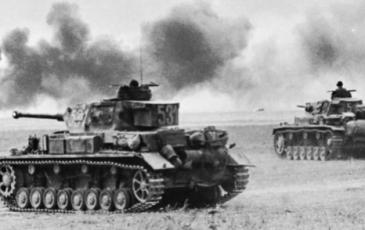 #43_0808_01: The SS Divisions are Back!
By Daniel Asensio

0 - 0 - 1

| | |
| --- | --- |
| Rating: | 5 (1) |
| Games Played: | 1 |
| SM: | 1 |
| Turns: | 19 |
| Type: | Stock |
| First Side: | Soviet |
| Second Side: | Germany |
Date: August 8th, 1943 - Size: Small - Location: Boghodukov

Designer Notes: This scenario describes the first clash during Rumyantsev between these units that had already faced each other in Zitadelle, the 1st Tank Army and 5th Guards Tank Army against the the SS Divisions Das Reich and Totenkopf.

Scenario Briefing: After the breakthrough of the German frontline by the Voronezh Front, General Vatutin left the infantry units of the 5th and 6th Guards Armies to reduce German resistance from the Tomarovka-Borisovka pocket and finish the capture of Belgorod. German command began to withdraw the decimated divisions of Armee-Abteilung Kempf towards Kharkov and those of PzAOK.4 towards the southwest, leaving a large gap between both armies. Vatutin ordered his two armored armies to advance south, Romistrov's 5th Guards Tank Army towards Kharkov and Katukov's 1st Tank Army towards Boghodukov, with the intention of cutting the Poltava-Kharkov railway line, vital for the defense of the city. Von Manstein, who despite his initial misjudgment thought that the Soviet armies would take longer to be ready for the offensive, demanded reinforcements to restore the situation around Kharkov. He returned the Grossdeutschland Division that had been sent to the Orel salient, which was then sent to the PzAOK.4 area in Akhtyrka. The SS Das Reich and Totenkopf Divisions, from the Mius front, were sent to the Boghodukov area to face the 1st Tank Army and close the gap between PzAOK.4 and Armee-Abteilung Kempf. The 3rd Panzer Division was sent to the Zolochev area to face the 5th Guards Tank Army and defend the approaches to the north of the city of Kharkov. The SS Wiking Division, last to arrive, was ordered to concentrate east of Kharkov.

Recommended Rules: (Default)
Alternative Assault Resolution, Artillery Set Up, Recon Spotting, Virtual Supply Trucks, Low Visibility Air Effects, Quality Fatigue Modifier, Counterbattery Fire, Night Fatigue, Programmed Weather, Limited Air Recon.
Player Voting Stats
Member
Balance
Enjoyment
Sandmd
Moderately Pro Germany
5