43_1115_13_Retaking Zhitomir - PzC 25 Kiev '43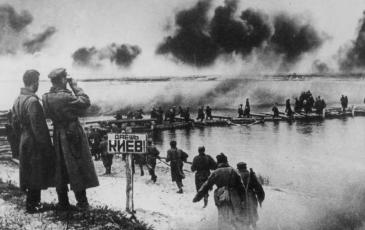 43_1115_13_Retaking Zhitomir
By David Freer & Bill Peters

1 - 0 - 0

| | |
| --- | --- |
| Rating: | 3.9 (2) |
| Games Played: | 1 |
| SM: | 3 |
| Turns: | 38 |
| Type: | Stock |
| First Side: | Germany |
| Second Side: | Soviet |
Date: November 15, 1943 - Size: Large - Location: Zhitomir, 142 kms west of Kiev

Intended for Head to Head play or Solo play as the Axis side vs. AI

Scenario Briefing: This scenario covers the operations by the 4th Panzer Armee to retake Zhitomir. With the arrival of the bulk of their reinforcements, the German army switched over to the offensive and one of their objectives was to retake the important city of Zhitomir. The brunt of the offense would be borne by the forces in the south while the 8th Panzer Division and 208th Infantry Division would attack Zhitomir from the west.

Defending Zhitomir were the forces of the 1st Guards Cavalry Corps. To the southwest was the 23rd Rifle Corps with a gap between them and the 21st Rifle Corps which had not been sealed.

Into that gap would plunge the 7th Panzer and 20th Panzergrenadier Divisions. They would pounce on the right flank regiment of the 202nd Rifle Division and push them aside lunging forward to the Teterev River. The stunned defenders would retreat back across the river with the Germans fighting to gain a bridgehead.

Zhitomir would be encircled but the Germans were not strong enough to destroy the Russian forces before many of them broke out of the pocket and escaped to the east. The city would remain in the hands of the Germans but the diversion of armor from the attack towards Kiev would mean that their offense had been weakened. It probably cost them any real chance of winning the campaign.