0515_02: Blitzkrieg Checked - PzC 12 France '40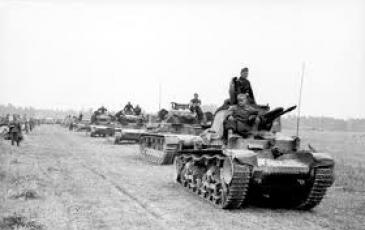 0515_02: Blitzkrieg Checked
By Mike Prucha

0 - 0 - 3

| | |
| --- | --- |
| Rating: | 6.35 (4) |
| Games Played: | 3 |
| SM: | 2 |
| Turns: | 8 |
| Type: | Stock |
| First Side: | Axis |
| Second Side: | Allies |
The Battle of Gembloux, 15 May 1940: After delaying the German Panzers for about two and a half
days in a ferocious tank battle (the first major armored clash in history), Général Prioux ordered his
mechanized cavalry to retreat behind the French infantry lines between Namur and Wavre. General
Erich Hoeppner's two Panzer divisions pursued doggedly before being repulsed by elements of 1re
division marocaine in a sharp engagement on the evening of May 14th. Despite being rebuffed by
the Moroccans, Hoeppner, overconfident from previous success and mislead by faulty aerial
reconnaissance, was convinced that the French were on the run and that there could only be small
pockets of weak resistance standing in his corps' way. He ordered his divisions forward early on
May 15th, unaware that the way was blocked by the entrenched infantry divisions of the 1re armée.
He would soon find that the French infantry and artillery, when properly trained and equipped and
fighting according to French doctrine, could indeed stand firm against the German tanks and
planes... [Size: Small] Design Note: This scenario should be played with the "Indirect Fire" rule.