0510_09: An Unmitigated Failure - PzC 12 France '40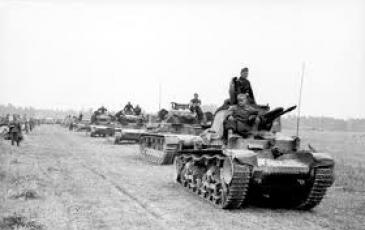 0510_09: An Unmitigated Failure
By Mike Prucha

0 - 0 - 1

| | |
| --- | --- |
| Rating: | 7 (1) |
| Games Played: | 1 |
| SM: | 2 |
| Turns: | 19 |
| Type: | Stock |
| First Side: | Axis |
| Second Side: | Allies |
The Battle of the Hague, 10 May 1940: For the campaign against the Netherlands the German
airborne and airlanding troops were divided into two groups: Gruppe Nord under Hans Graf von
Sponeck and Gruppe Süd under Kurt Student. Gruppe Nord was tasked with securing the Hague
and capturing the Dutch parliament and monarch. Student, architect of the German airborne force,
regarded Gruppe Nord's task as overly risky and of dubious military value, preferring instead that
these troops be used to reinforce his effort to capture the vital bridges at Moerdijk, Dordrecht, and
Rotterdam. Hitler, however, had full confidence that Sponeck's men would succeed and overruled
Student's objections. After an aerial bombardment, Fallschirmägers were to drop and quickly seize
the Ockenburg and Ypenburg airfields near the Hague and the Valkenburg airfield near Leiden.
Airlanding troops would follow immediately behind and disembark on the newly-captured airfields.
These forces would enter the Hague and force Queen Wilhelmina to surrender her army. The
operations around the Hague were ill-conceived and doomed to failure. When the airlanding troops
arrived around 06:00 they were greeted by heavy anti-aircraft and machine fire...[Size: Medium]
Design Note: Historically, there was little time between the landing of the Fallschirmjägers and the
arrival of the airlanding infantry - the transports carrying the airlanding troops had no time to turn
around or verify weather or not the airfields were solidly in German hands. To model this it is
desirable that the German player accept all reinforcements regardless of whether their arrival hexes
are in German or Dutch hands.
Player Voting Stats
Member
Balance
Enjoyment
fastphil
Slightly Pro Allies
5