Light tanks, heavy battles - Pacific War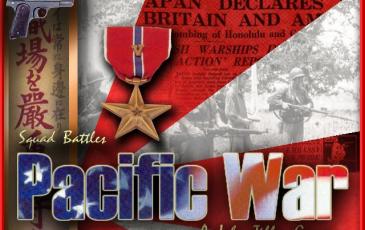 Light tanks, heavy battles
By Joao Lima

2 - 0 - 0

| | |
| --- | --- |
| Rating: | 7.45 (2) |
| Games Played: | 2 |
| SM: | 2 |
| Turns: | 15 |
| Type: | Stock |
| First Side: | British |
| Second Side: | Japan |
March 6, 1942
Payagyi, Burma
To be played as British vs AI or PBEM

After the end of Operation Crusader, in November 1941, 7th Armoured Brigade was withdrawn from the line for re-equipping and at this time it became known that it was destined for the Far East theatre of war, following Japan's entry into the war after the attack on Pearl Harbour on 7th December 1941.

The Brigade made the long crossing to the Far East, now equipped with M3 Stuart tanks, known by the British as Honey. The Brigade also quickly understood that Burma was not an ideal tank country, with a combination of jungle, woods and poor road infrastructure.

One of the first engagements occurred as the Brigade moved to Payagyi, and found the Japanese had already arrived there. A Troop from B Squadron was also attacked by a series of AT guns the Japanese had manhandled into position during the night. Decided to clear the guns, the 1st West Yorkshires attacked, with tank support from the 7th Armoured Brigade.