1914_1211_01: The Third Humiliation - FWWC 03 Serbia '14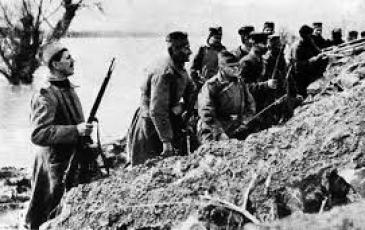 1914_1211_01: The Third Humiliation
By Edward Williams

1 - 0 - 0

| | |
| --- | --- |
| Rating: | 5.6 (1) |
| Games Played: | 1 |
| SM: | 4 |
| Turns: | 32 |
| Type: | Stock |
| First Side: | Allied Powers |
| Second Side: | Central Powers |
Beograd, Serbia, 11th December 1914:

When the Battle of the Kolubara began, the Austro-Hungarians were on the offensive, pushing the depleted Serbian Army before them and marching to victory. Beograd was captured on the 2nd of December, and the campaign in Serbia finally looked like it was drawing to a close after three bloody invasions. A victory parade was organized in the city, and a jubilant message was sent back to the Emperor.

The jubilation soon faded as the Serbian Army, freshly supplied by the allies via Salonika, launched a vicious counter offensive on the 3rd that broke the Austro-Hungarian forces in two. The 6.Armee fled for Sabac, while the 5.Armee withdrew to the Beograd area, and was quickly isolated and trapped. To avoid complete humiliation, Potiorek requested that the 5.Armee hold Beograd.

For four long days, 5.Armee struggled to hold on as the resurgent and immortal Serbian Army pushed relentlessly ever forward.

By the 15th, Austro-Hungarian forces broke and were forced to withdraw across the Sava, with the 5.Armee narrowly avoiding total destruction. Thus 1914 ended without a single Austro-Hungarian soldier on Serbian soil, completing the third humiliating defeat by "little" Serbia.

[Size: medium]

*See the notes document for information on scenario design decisions and historical notes.
Player Voting Stats
Member
Balance
Enjoyment
vLuttwitz
Moderately Pro Allied Powers
7