1914_0828_01: The Bandits of Montenegro - FWWC 03 Serbia '14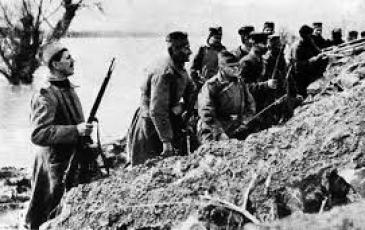 1914_0828_01: The Bandits of Montenegro
By Edward Williams

2 - 0 - 1

| | |
| --- | --- |
| Rating: | 8.9 (3) |
| Games Played: | 3 |
| SM: | 1 |
| Turns: | 18 |
| Type: | Stock |
| First Side: | Allied Powers |
| Second Side: | Central Powers |
Montenegrin border, 28th August 1914:

After the failed first Austro-Hungarian invasion of Serbia, both sides reorganized and prepared for the inevitable second attempt. During this period of reorganization, the Serbians and Montenegrins launched several attacks into Austro-Hungarian territory that were useful at gathering information about 6.Armee's movements, and they also attempted to disrupt Potiorek's supply line.

Although they had a small army of militiamen, that some referred to as bandits, the Montenegrin's unconventional tactics would become a continual nuisance to Austro-Hungarian operations throughout the entire conflict.

[Size: small]

*See the notes document for information on scenario design decisions and historical notes.
Player Voting Stats
Member
Balance
Enjoyment
Partizanka
Well Balanced
6
Fhil
Well Balanced
7
Andrea G
Well Balanced
6