1914_0821_01: A Matter of Honor - FWWC 03 Serbia '14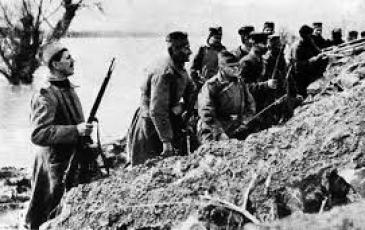 1914_0821_01: A Matter of Honor
By Edward Williams

0 - 1 - 3

| | |
| --- | --- |
| Rating: | 9.33 (4) |
| Games Played: | 4 |
| SM: | 3 |
| Turns: | 27 |
| Type: | Stock |
| First Side: | Allied Powers |
| Second Side: | Central Powers |
Sabac, Serbia, 21st August 1914:

By the 21st of August, the Austro-Hungarian 5.Armee was finishing up its retreat back across the Drina. As this was happening, Potiorek ordered the 29.InfanterieDiv to maintain a bridgehead across the Sava at Sabac. The intent was both to lessen the humiliation of defeat by holding onto a piece of Serbian territory, and also to retain an ideal position which would be able to support a future second invasion attempt.

The 29.InfanterieDiv pulled back into a weak 15 km long bridgehead that its division commander accurately described as a "trap" (just before being relieved of his duties for his pessimism), and the Serbians had absolutely no intention of allowing Sabac to be held by the enemy, thereby setting the stage for an inevitable and desperate battle.

The Serbians assembled the excellent Sumadija I Division along with the fresh Timok II Division that had yet to see any serious action. Their plan was to storm the bridgehead from the south, and if that failed they would then invest the city and squeeze the forces within the bridgehead to death.

The Serbian attack would force the Austro-Hungarians to turn the exhausted IV.Korps around and send it back to Sabac, who had only just withdrawn from the area the day before in an all night forced march. As the defenders were squeezed from all sides, Potiorek's uncompromising order to hold Sabac "at any price" forced the IV.Korps into a dangerous situation where it had to counterattack out of the bridgehead in order to save the 29.InfanterieDiv. The perimeter had to be expanded to bring relief to the exposed division, who's newly replaced commander declared that it was a matter honor for the 29.InfanterieDiv to hold on to Sabac.

[Size: medium]

*See the notes document for information on scenario design decisions and historical notes.