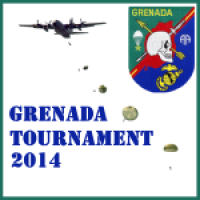 The Grenada Tournament has been completed.
The final standings are as follows:
SandySandie
Turretlord
Many Mariuses
Scrat
Juan Manuel
Diegovich
Dux Aetius - DNF
Mfarl2001 - DNF
As mentioned previously, there is a prize of a free John Tiller game to the winner and Diegovich was randomly chosen to receive a new copy of SB Winter War. Thanks to everyone for participating.