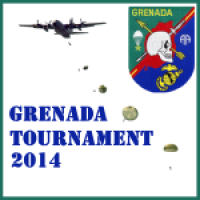 The Grenada Tournament has been completed.
The final standings are as follows:
SandySandie
Turretlord
Many Mariuses
Scrat
Juan Manuel
Diegovich
Dux Aetius - DNF
Mfarl2001 - DNF
As mentioned previously, there is a prize of a free John Tiller game to the winner and Diegovich was randomly chosen to receive a new copy of SB Winter War. Thanks to everyone for participating.
Background:After Operation Veritable, the drive through the Reichswald towards the Wesel bridges over the Rhine had run out of speed, Montgomery launched operation Blockbuster after having regrouped his Armies in an atte...