Vistula to Berlin 1945 - War in the East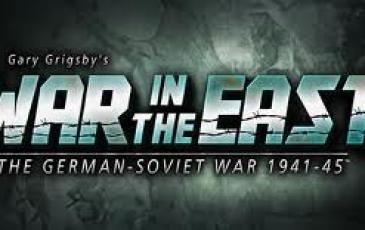 Vistula to Berlin 1945
By Trey Marshall -- el hefe

0 - 0 - 7

| | |
| --- | --- |
| Rating: | 6.7 (5) |
| Games Played: | 7 |
| SM: | 3 |
| Turns: | 20 |
| Type: | Stock |
| First Side: | USSR |
| Second Side: | Axis |
Vistula to Berlin 1945 (Lost Battles)
12 January 1945 - 7 July 1945

Historical Overview:
Soviet forces launch one last and decisive offensive led by their most experienced commanders -- Zhukov and Konev. The Germans, vastly outnumbered in personnel and equipment, face a desperate defence of Courland, Prussia and Berlin.

Scenario Overview:
This scenario replays the last desperate struggle of a collapsing regime and the last great (and costly) Soviet campaign to seal their victory and years of brutal hardship. The odds are stacked against the Germans as they are heavily outnumbered and face many tough decisions. The goal of the Soviet player is to perform better than the historical outcome, while the German player simply needs to do whatever he can to prevent that.

Scenario Length: 20 turns
Axis Admin Points per turn: 20
Soviet Admin Points per turn: 20
There is no Axis player turn on turn 1.