Ode to Panzer Leader VI - 10 Scenarios - The Matrix Games version of West Front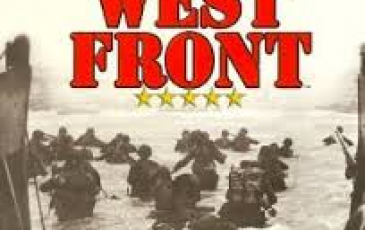 Ode to Panzer Leader VI - 10 Scenarios
By Alan R. Arvold

0 - 0 - 0

| | |
| --- | --- |
| Rating: | 0 (0) |
| Games Played: | 0 |
| SM: | 2 |
| Turns: | 20 |
| Type: | Custom |
| First Side: | Allies |
| Second Side: | Axis |
| Downloads: | 348 |
DESIGN NOTES FOR SCENARIOS IN ODE TO PANZER LEADER VI - BATTLE OF ARRACOURT ET AL.

By Alan R. Arvold

And now we come to the end of the conversion of Panzer Leader scenarios to the West Front computer game. In this set are various scenarios from the General Magazine. There is no central theme to them as the come from various articles.

These articles were "The Battle of Arracourt; New Scenarios for Panzer Leader" by myself in the General Vol.28. #4; "Operation Rescue: Panzer Leader Situation 31-6" by F. Pierce Eichelberger in the General Vol.31, #6; "Tournament Scenarios for Panzer Leader" by Bill Scott in the General Vol.31, #4; "The Red Ball Express: Logistics in Panzer Leader" by Elwood Carlson in the General Vol.14, #1, and "Situation 207" by Roy Easton in the General Vol.9, #3.

Note that there is a break in the numbering sequence of the scenarios. This is due to the missing scenarios being in another set that were created at a later time after this set was posted. The two higher numbered scenarios are ones which were created later and more properly belong to this set than the later one. As with the previous articles in this series, all original Panzer Leader scenarios were converted to the same standards as set forth in the Design Notes for the "Ode to Panzer Leader" series.