Surprise for the 17th Panzer! - The Matrix Games version of East Front II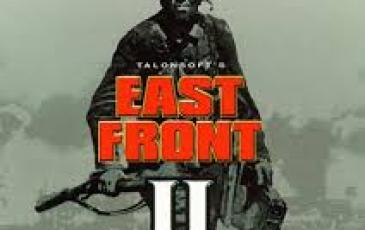 Surprise for the 17th Panzer!
By D. Bevard

167 - 24 - 108

| | |
| --- | --- |
| Rating: | 8.18 (183) |
| Games Played: | 299 |
| SM: | 2 |
| Turns: | 15 |
| Type: | Stock |
| First Side: | Axis |
| Second Side: | Allies |
Klepchevo, 150km W of Smolensk: [Best played against Human opponent] Though scrambling to recover from the disasters of June, the Soviets still had a few surprises for the German invaders. One of these was the T-34 tank with thick sloping armor, wide tracks and a tank-busting 76mm gun; it was an unexpected surprise for the German panzer troops. On July 8th the 17th Panzer Division had its first encounter with this new Russian weapon east of Senno. As the 27th Reconnaissance and 2nd battalion, 39th Panzer Regiment advanced across potato fields and through scattered trees, they made contact with the Russian 36th Tank Regiment/18th Tank Division moving west near Klepchevo. The Soviet division had only received a few of the newer T-34's and KV1's to reinforce its lighter BT tanks and the battle quickly turned into a swirling, confused dogfight between the opposing armor. The experience and training of the panzers soon began to tell and the Russian formation was broken, leaving the battlefield dotted with blazing and smoldering tanks, German and Russian!