OTVAEN-1 Battle of the Marchfeld - HPS/JTS Campaign Wagram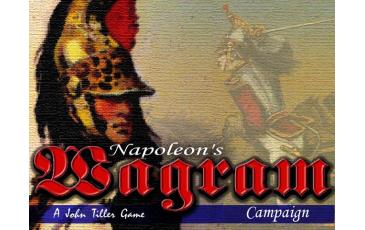 OTVAEN-1 Battle of the Marchfeld
By Bill Peters

1 - 0 - 0
| | |
| --- | --- |
| Rating: | 1.9 (2) |
| Games Played: | 1 |
| SM: | 6 |
| Turns: | 60 |
| Type: | Stock |
| First Side: | Austria (Nap) |
| Second Side: | French (Nap) |
Napoleon has come to grips with Charles on
the Marchfeld northeast of Vienna and prepares to fight what
he hopes will be the decisive battle of the campaign. Massena's
forces wait on Lobau island for the Emperor to extend needed
engineer support so that they can cross the river. Charles' army
is deployed to stop Napoleon from achieving this goal. Can the
Army of Germany defeat the Hapsburg forces and achieve the all
important link up and march on to victory?
Player Voting Stats
Member
Balance
Enjoyment
agmoss99
Totally Pro Austria (Nap)
3
Cpt Courageous
Totally Pro Austria (Nap)
3