#0803_01: la Bistiere - Tigers Marsch! - Battles of Normandy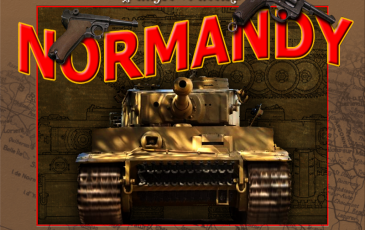 #0803_01: la Bistiere - Tigers Marsch!
By Saunders & Blackie

8 - 8 - 10

| | |
| --- | --- |
| Rating: | 6.26 (25) |
| Games Played: | 26 |
| SM: | 1 |
| Turns: | 8 |
| Type: | Stock |
| First Side: | Axis |
| Second Side: | Allies |
La Bistiere, North of Vire: August 3rd, 1944. (Scenario Size: Battalion. Head to Head or German Human vs AI) Operation Bluecoat had managed to deeply penetrate the junction of the German 7th Armee and Panzergruppe West. The key town of Vire was almost undefended but heavy attacks along the British eastern flank had prevented the Allies from marching further south. The Germans had desperately tried to close the gap between the two armies and it was only on the morning of August 3rd that the Tiger tanks from Kampfgruppe Weiss and infantry from 3. Fallschirmjaeger Division actually garrisoned the town. With Vire secure, Kampfgruppe Weiss was ordered to rendezvous with Kampfgruppe Meyer at la Bistiere, the newly designated forward defences for the sector. Shortly after midday a mixed column led by nine Tigers set off on its 5kms advance to la Bistiere. The 2nd Nothamptonshire Yeomanry Regiment had the misfortune of being right in their path, with their 'B' Squadron actually probing the northern outskirts of Vire as the German column emerged.